How Our Case Process Works
Secure Data Recovery Services uses a standardized process in order to give each case appropriate attention. We work to minimize your case's turnaround time while always providing the best possible copy of your data, and every case receives dedicated attention from highly trained professionals.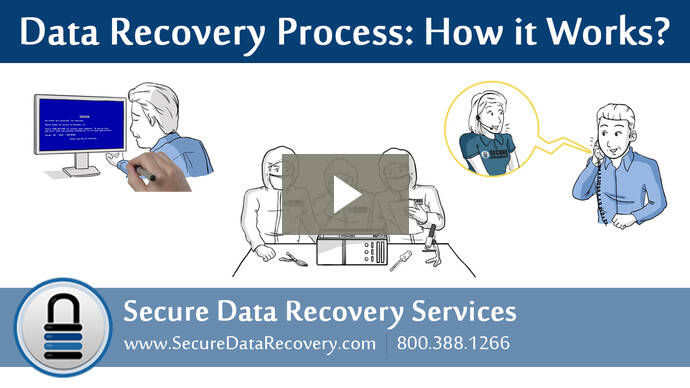 Move your mouse over any of the steps listed below (or tap on a mobile device) for details.
Step 1: Fill Out Our Data Recovery Form
Our online form gives you an easy way to get a service ID number. After you fill out the form, you will receive shipping information via email.
You can also speak with our customer service team at 1-800-705-3701 to set up your case.
Expedited and 24/7/365 emergency options are available for all of our data recovery services. Our emergency service has an average turnaround of 24-48 hours.
Step 2: Send Your Media to the Nearest Office
Package your media according to our shipping instructions. Always use appropriate shipping materials to protect your device in transit.
You can also drop your device off at one of our offices. Secure Data Recovery Services provides convenient access through several service locations in Mexico, and we even offer pickup options for emergency cases.
Upon receiving your media, our engineers will perform essential diagnostic procedures. This can take several days for standard service cases.
Step 3: Receive Your Diagnostic Report
You will receive a comprehensive evaluation with a price quote, turnaround estimate, and other important information. When possible, we will include a list of recoverable files, although this is not always an option if your media is physically damaged.
If you approve the quoted costs, your case proceeds to the recovery stage of our case process.
If you refuse our quote, we will promptly return your device.
Step 4: Our Engineers Recover Your Data
We rebuild physically damaged devices in a certified Class 10 ISO 4 Cleanroom. This prevents airborne contamination from affecting your media.
After fully repairing your device, we make a complete copy (or clone) and treat logical issues using proprietary techniques.
We take appropriate steps to protect your confidentiality throughout our process. Contact our customer service team for more information regarding our security procedures.
Step 5: We Return Your Data
We will provide a list of recovered files, which you can review to verify our results. After receiving your approval, we can transfer your files to an external hard drive, flash drive or virtually any other device. We can encrypt your data upon request.
We can also transfer data directly to your machine using a secure FTP server. Once again, encryption is available upon request.
Secure Data Recovery Services stands behind every case with a no recovery, no service fee guarantee.